Browse titler af samme forfatter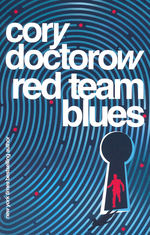 Martin Hench is 67 years old, single, and successful in a career stretching back to the beginnings of Silicon Valley. He lives and roams California in a very comfortable fully-furnished touring bus, The Unsalted Hash, that he bought years ago from a fading rock star. He knows his way around good food and fine drink. He likes intelligent women, and they like him back often enough. Martin is a—contain your excitement—self-employed forensic accountant, a veteran of the long guerilla war between people who want to hide money, and people who want to find it. He knows computer hardware and software alike, including the ins and outs of high-end databases and the kinds of spreadsheets that are designed to conceal rather than reveal. He's as comfortable with social media as people a quarter his age, and he's a world-level expert on the kind of international money-laundering and shell-company chicanery used by Fortune 500 companies, mid-divorce billionaires, and international drug gangs alike. He also knows the Valley like the back of his hand, all the secret histories of charismatic company founders and Sand Hill Road VCs. Because he was there at all the beginnings. He's not famous, except to the people who matter. He's made some pretty powerful people happy in his time, and he's been paid pretty well. It's been a good life. Now he's been roped into a job that's more dangerous than anything he's ever agreed to before—and it will take every ounce of his skill to get out alive.
Udgivet af MacMillan
Cory Doctorow
Born in Toronto, Ontario, Canada to Trotskyist teachers, Doctorow was raised in a Jewish activist household. His father was born in a refugee camp in Azerbaijan and Doctorow became involved in the nuclear disarmament movement and as a Greenpeace campaigner as a child. He received his high school diploma from SEED School, a free school in Toronto, and dropped out of four universities without attaining a degree. In June 1999, he co-founded the free software P2P software company Opencola with John Henson and Grad Conn. The company was sold to the Open Text Corporation of Waterloo, Ontario in the summer of 2003. Doctorow's first novel, was published in January 2003, and was the first novel released under one of the Creative Commons licenses, allowing readers to circulate the electronic edition as long as they neither made money from it nor used it to create derived works. The electronic edition was released simultaneously with the print edition. In March 2003, it was re-released under a different Creative Commons license that allowed derivative works such as fan fiction, but still prohibited commercial usage. A semi-sequel short story called Truncat was published on Salon.com in August 2003. In 2009, Doctorow became the first Independent Studies Scholar in Virtual Residence at the University of Waterloo in Ontario, Canada. He was formerly a student in the program in 1993-94, but left without completing a thesis. Doctorow is married to Alice Taylor, and together they have one daughter, named Poesy Emmeline Fibonacci Nautilus Taylor Doctorow, who was born in 2008. Cory Doctorow and Alice Taylor married on Sunday, October 26, 2008.