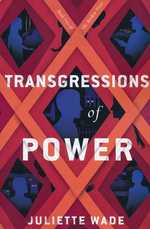 To marry into the most powerful family in Varin is to step into a trap. Della has spent thirteen years under the scrutiny of Pelismara's political elites, supporting Tagaret in a dangerous pretense as his brother Nekantor's closest ally. In secret, however, they've planned to escape, and to break down the restrictions of Varin's caste society. When Nekantor offers to send them to Selimna, the city where their caste experiments can be carried out, how can they not accept the opportunity? But ever since Nekantor seized power as the Eminence Herin's Heir, he's wanted to keep power in the family, and that means his eye is on the children—especially their thirteen-year-old brother Adon. In their absence, Nekantor begins to execute his own long-schemed plan, and soon Della realizes they've unwittingly become a part of it. How far does Nekantor's influence spread? How much will he seek to control? And how can she save Adon from falling into his snare? Story Locale: Alien planet Series Overview: The Broken Trust is an innovative sci-fi epic chronicling a deadly battle for succession, where brother is pitted against brother in a singular chance to win power and influence for their family.
Udgivet af Random House
Juliet Wade
Juliette Wade's fiction has appeared in Analog, Clarkesworld, and The Magazine of Fantasy and Science Fiction. Her studies in linguistics, anthropology and Japanese language and culture inspire her work. She lives the Bay Area of Northern California with her husband and two sons. She runs the Dive into Worldbuilding show on YouTube.